Panic Design Patterns, Version 2
Added by carriestiens about 2 years ago
Hey guys, I've attached the design documentation below. I'll include a .pdf file and the assets in a response thread.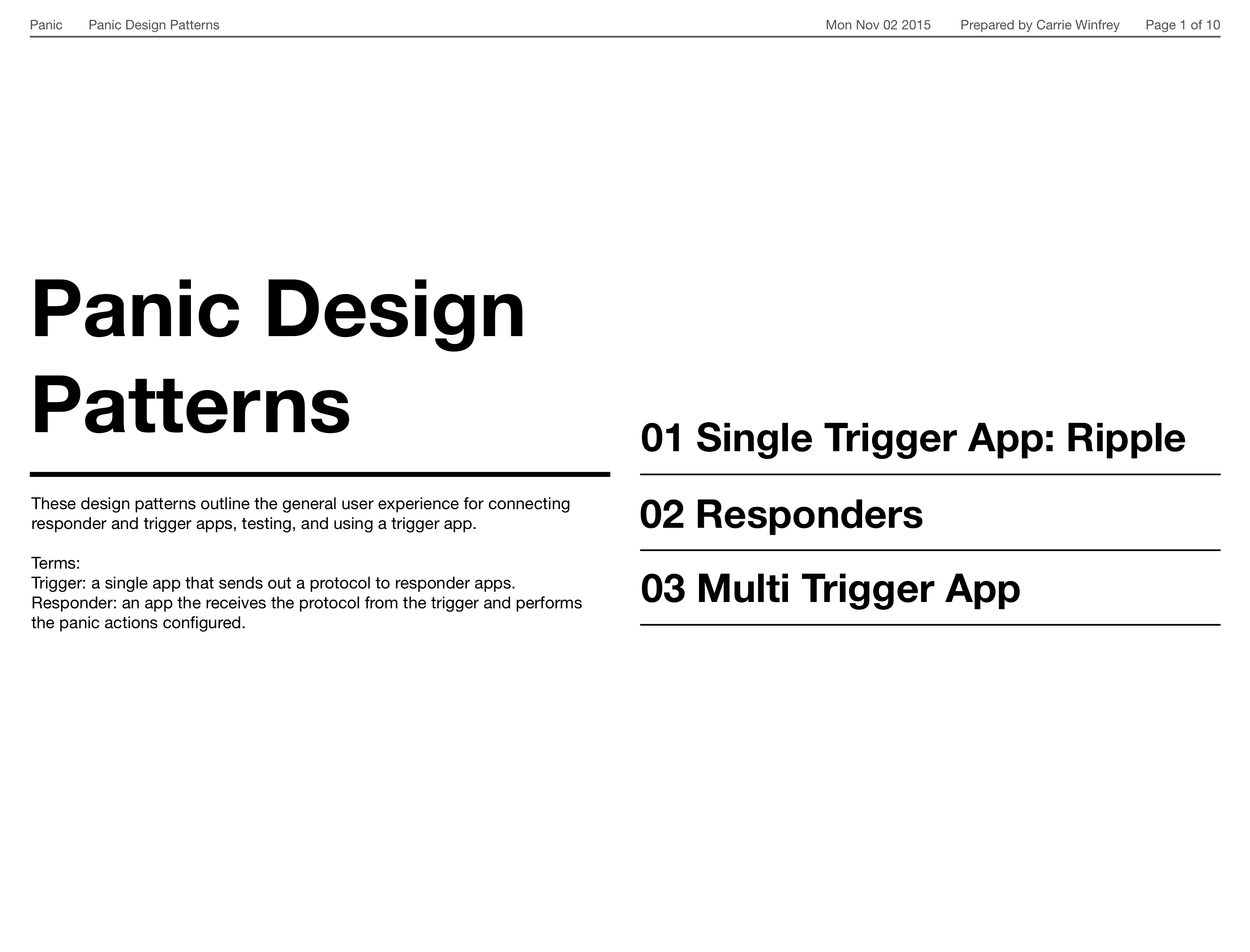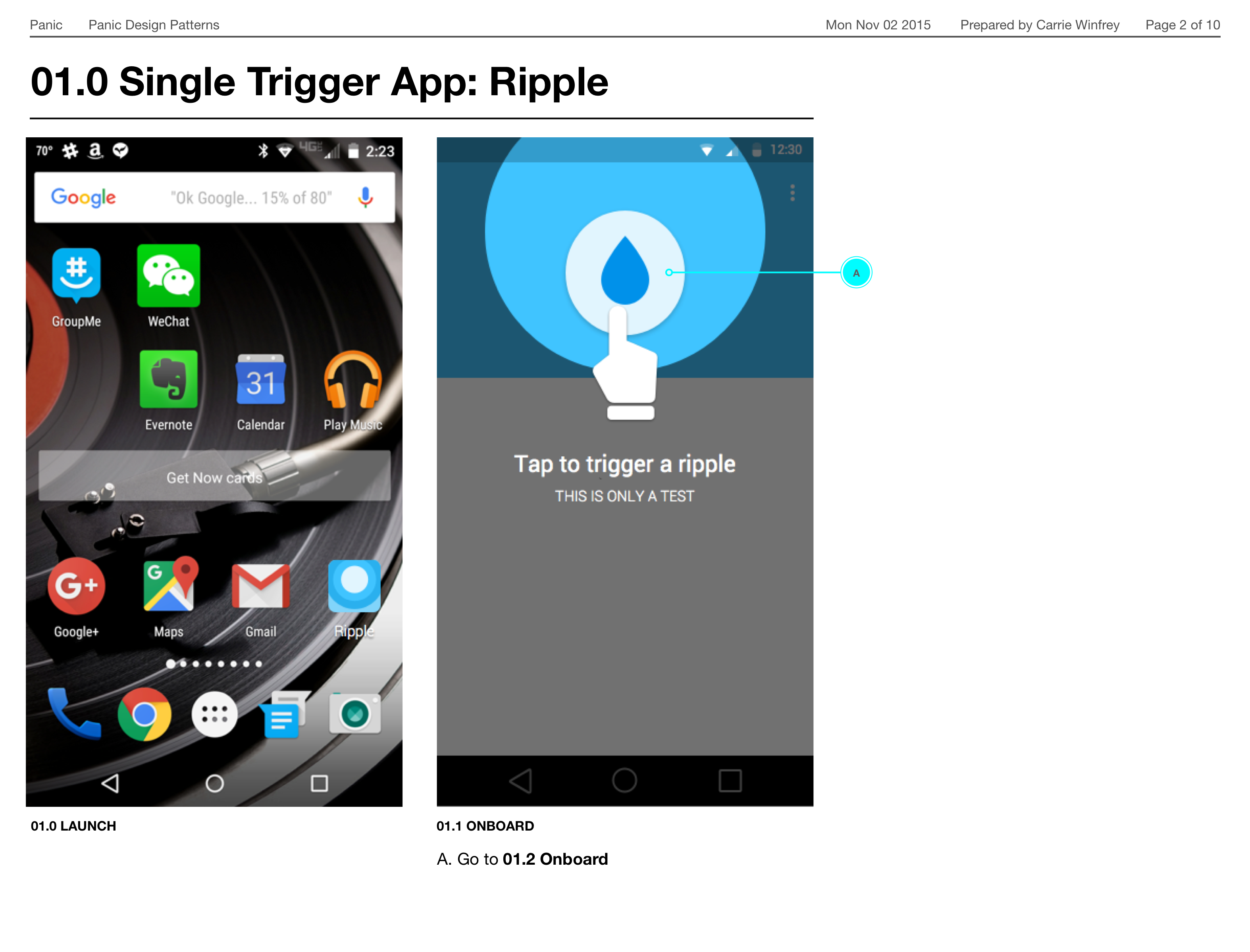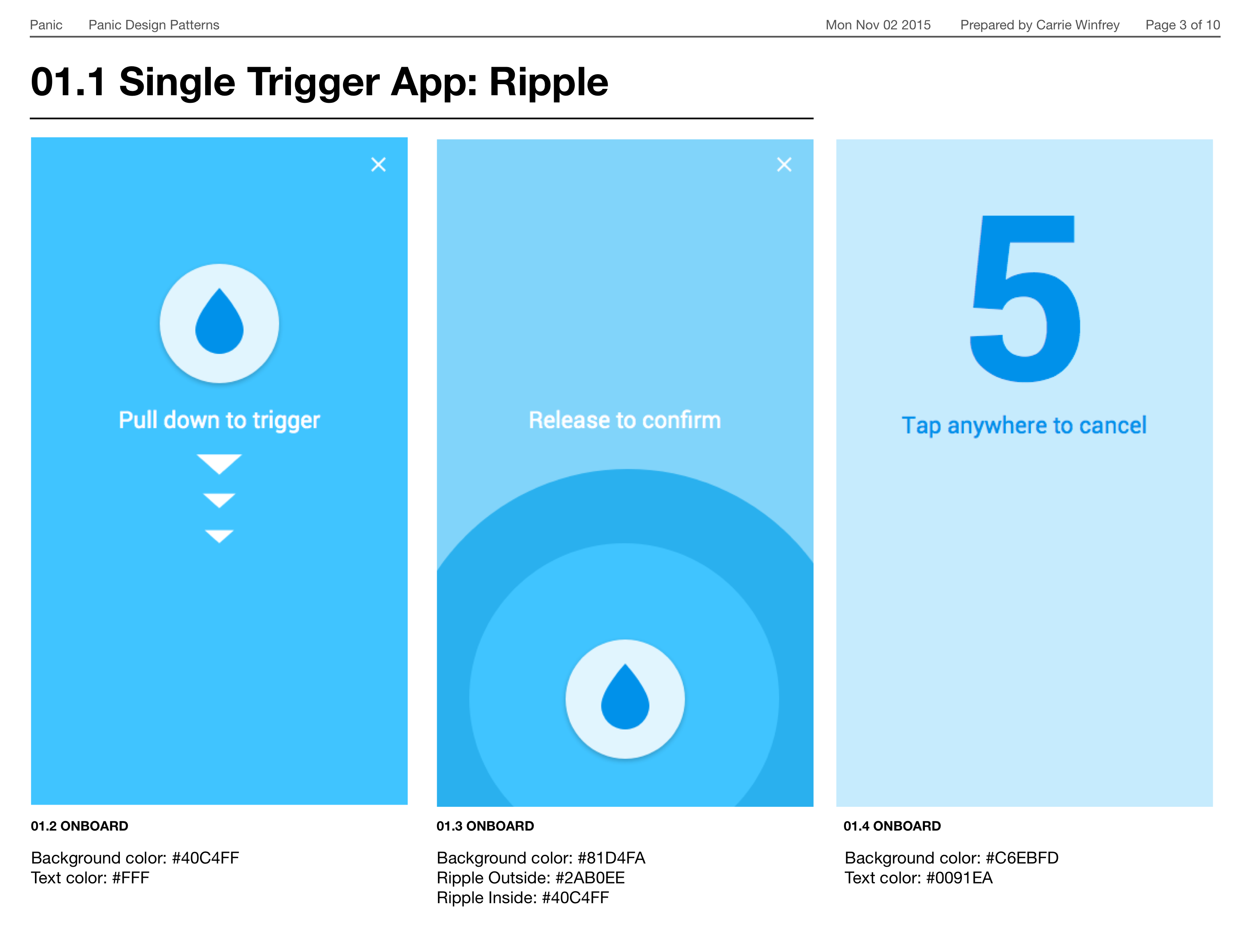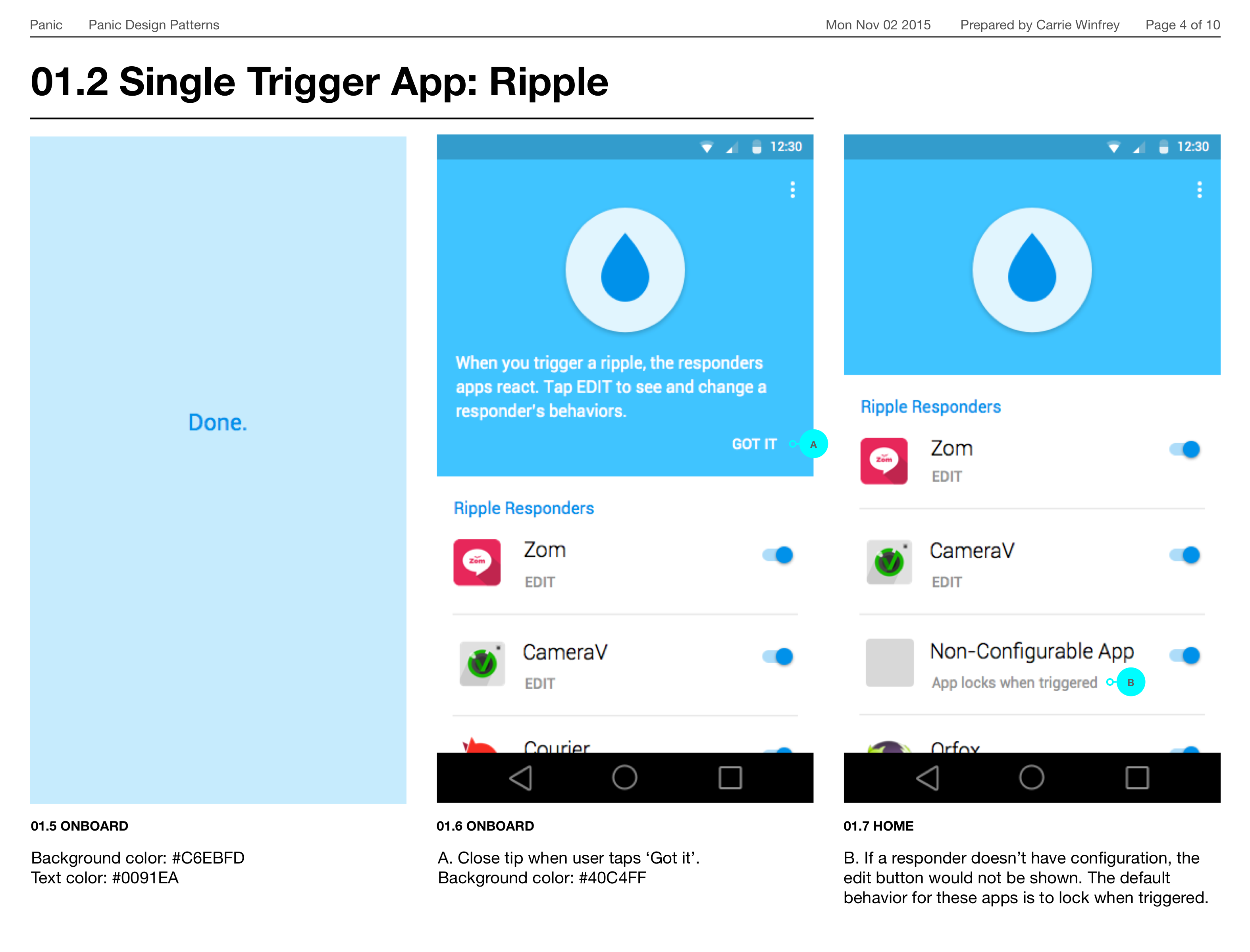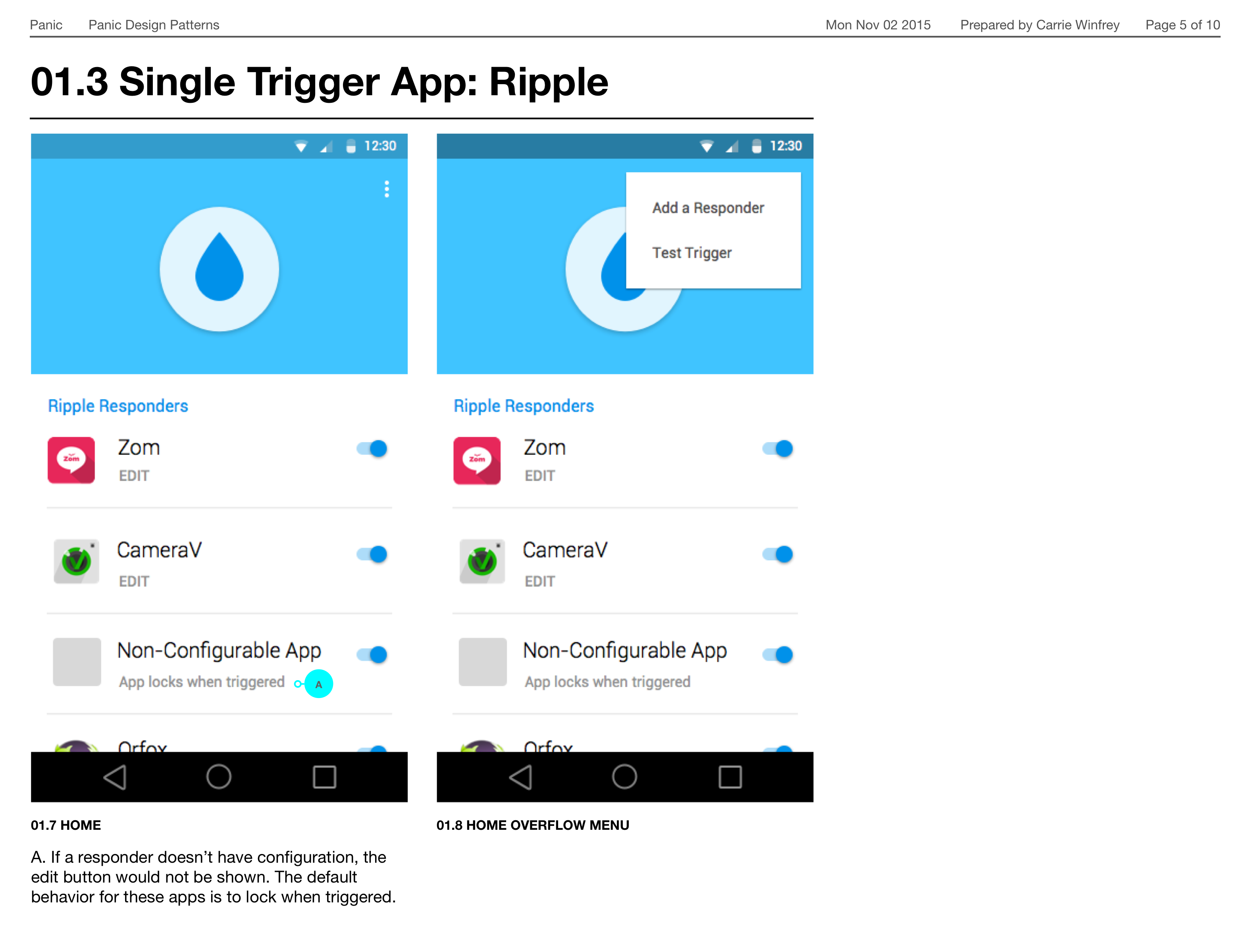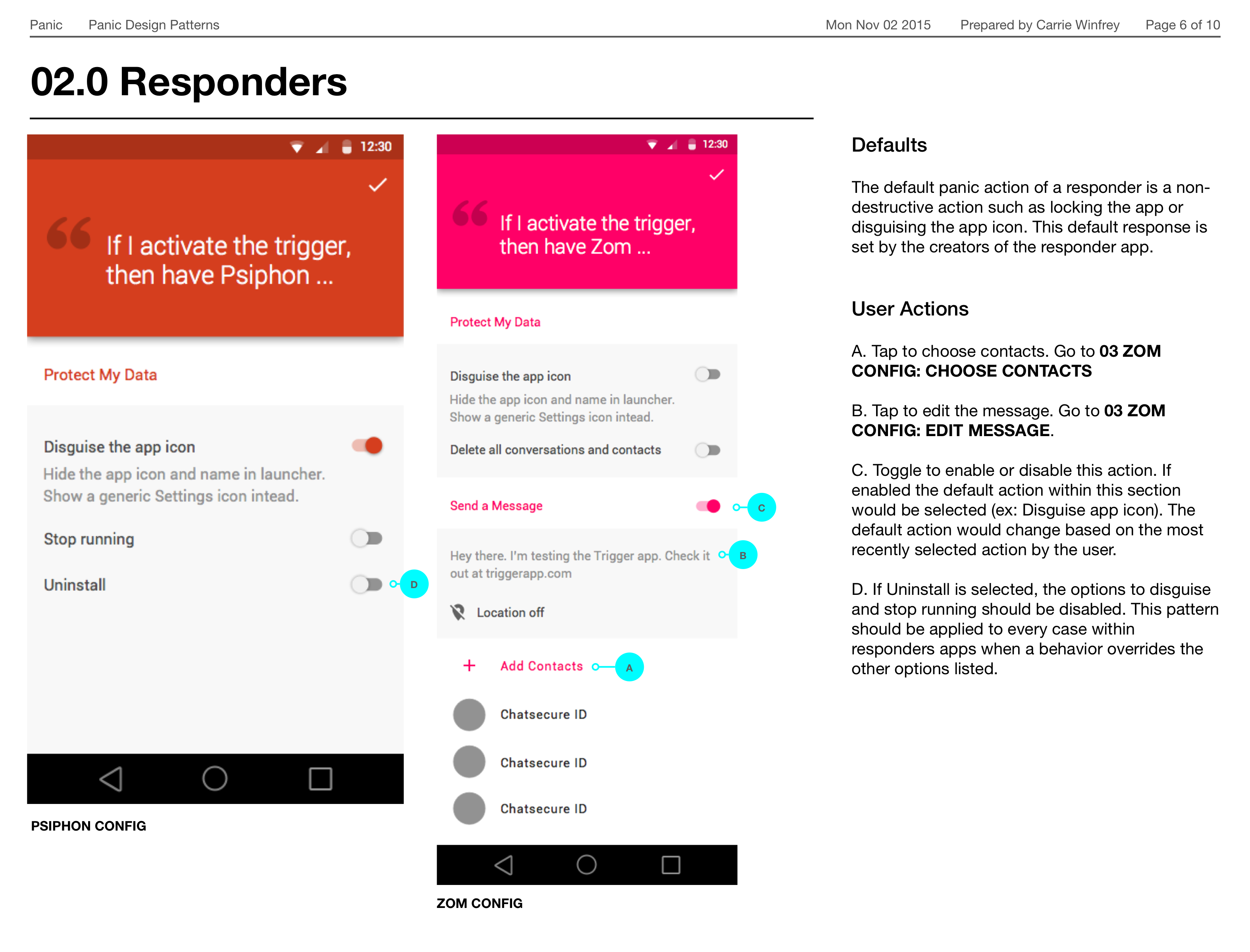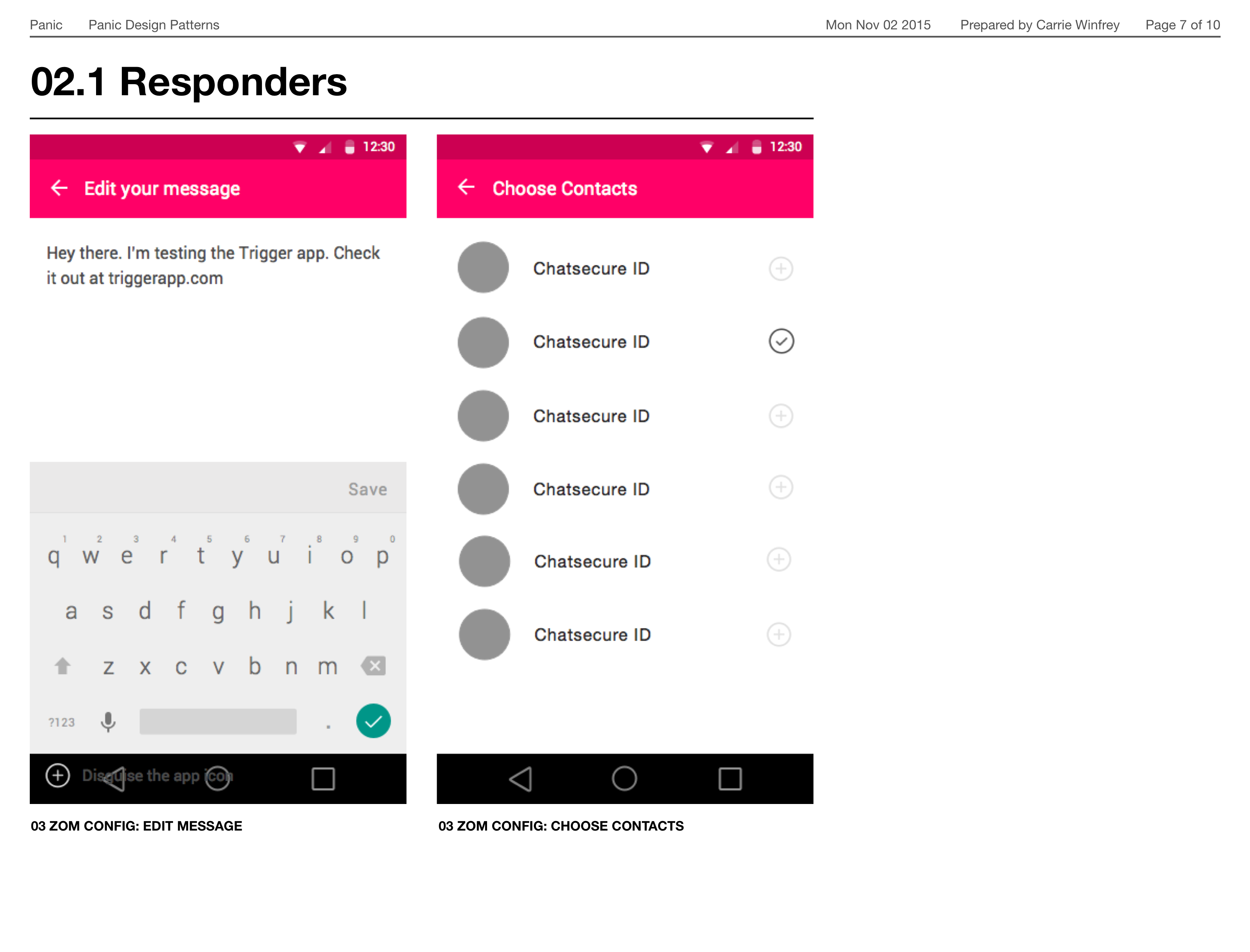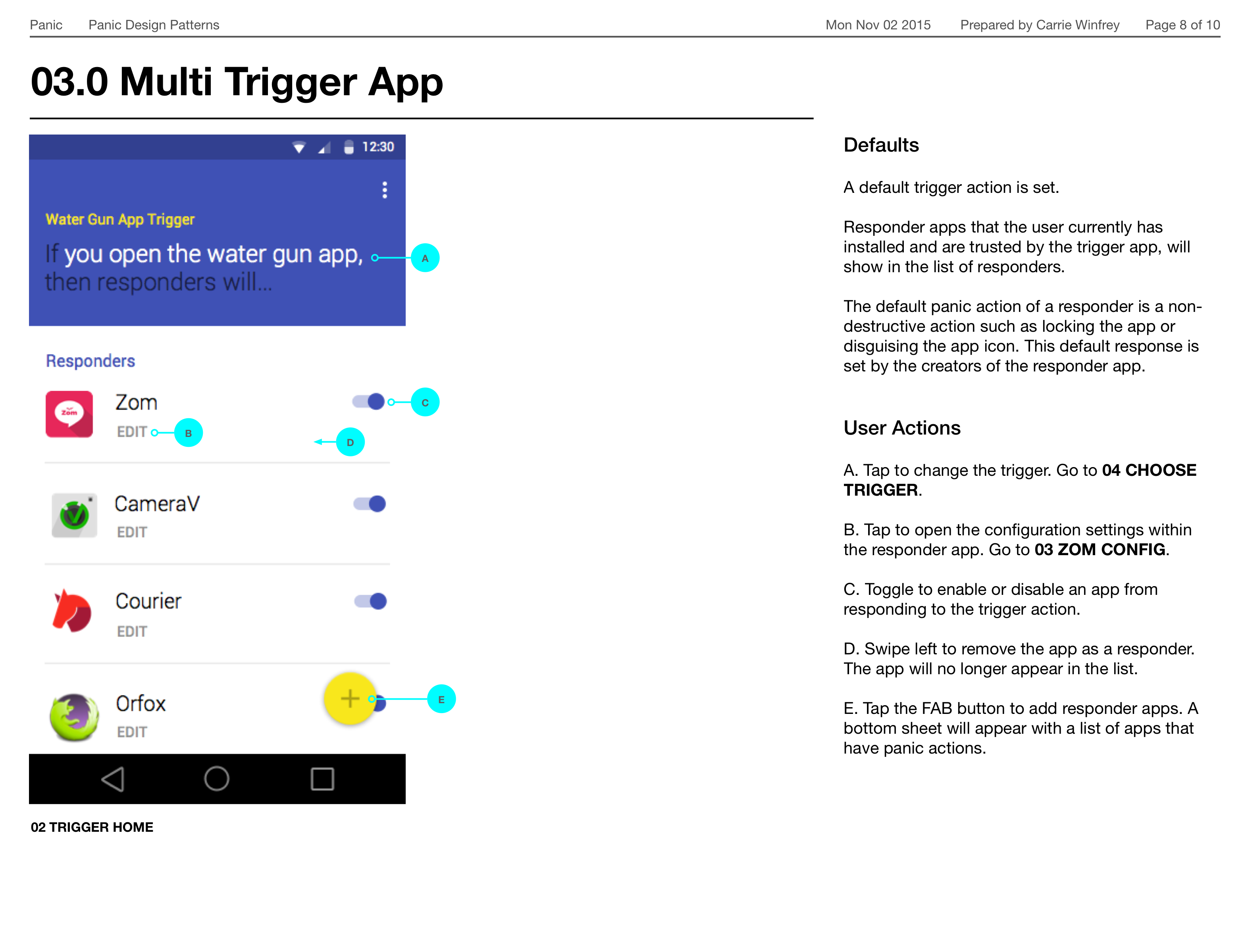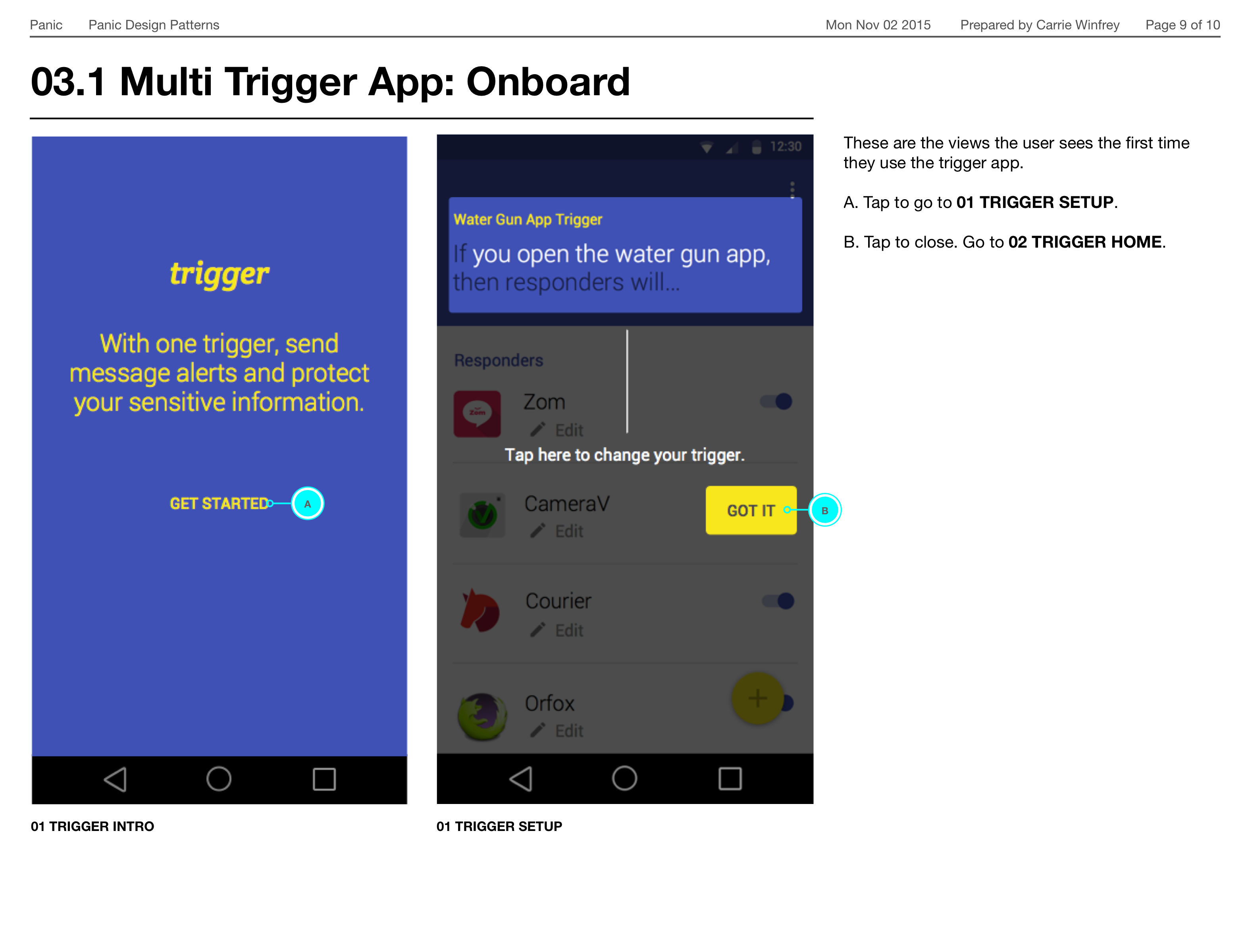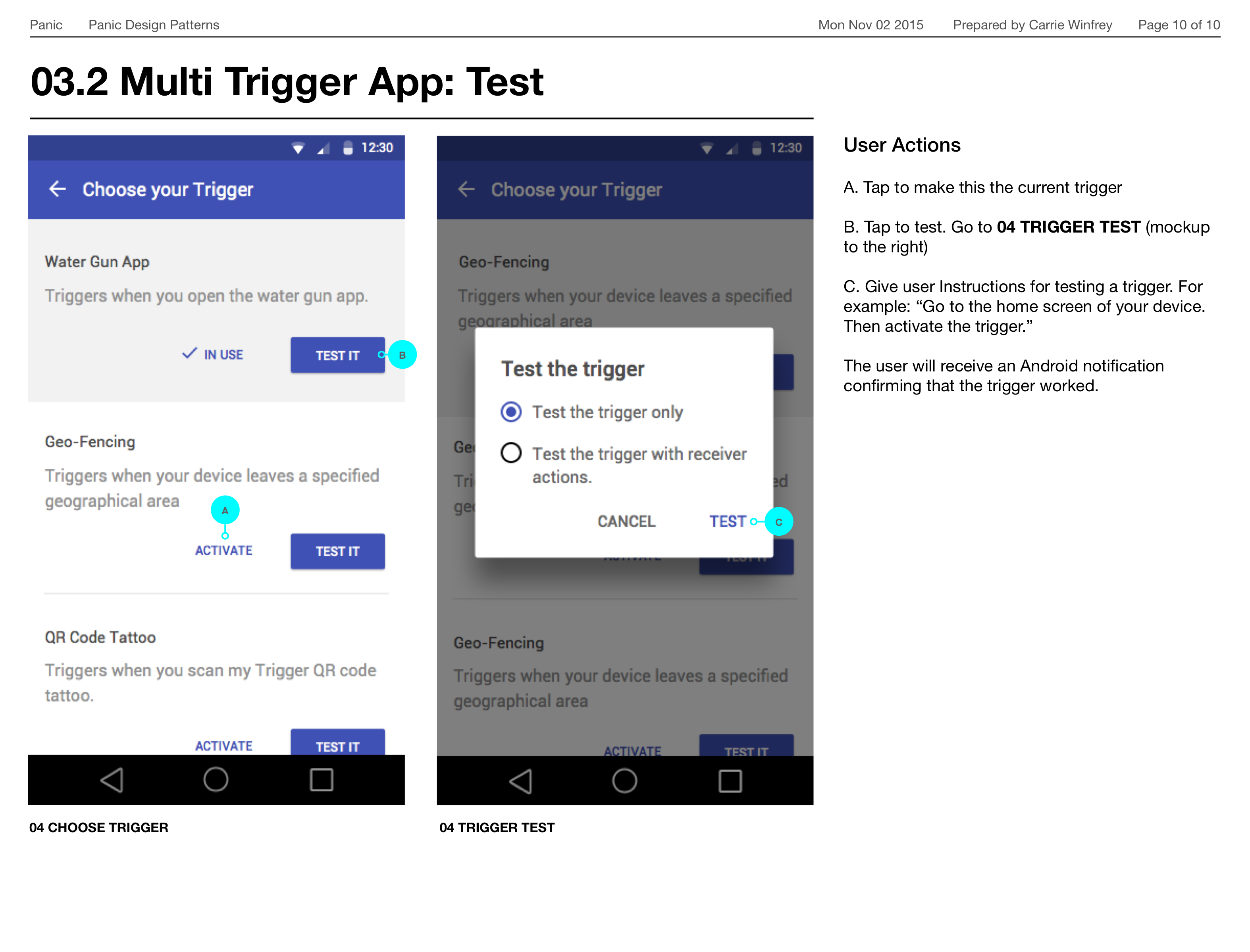 Replies (3)
The PDF and assets are attached. The ripple_assets_v1.zip file includes the graphics used in the mockups that are not in the material design library, as well as an app icon for the play store.
Ripple and React!
I like the pairing a lot. Thanks for the great, hard work on all of this.
One minor change: I changed language for the default response from "locks" to "hides" to better represent the range of possible responses. Some apps like Lightning Browser or Orweb do not have any concept of "lock" but they can quit and delete history in the process. Locking, quitting, removing from "Recent Apps" are all appropriate default responses, and "hiding" covers all those better than "locking". Plus hopefully "hiding" is a more understandable concept than "locking" in this context.
(1-3/3)